On Jan. 21, the Greater Orlando Association of Professionals (OCPA) hosted its 2023 Chinese New Year and Lantern Festival Gala at Lake Nona High School. The gala is a gathering of thousands of people and the largest gathering since it was opened to the public after the end of COVID-19.
The twenty-third Lantern Festival Gala, held by China Media Group (CMG) at 8 p.m. on Sunday, marked the end of the fifteen-day Spring Festival celebrations and featured traditional Chinese culture as well as a variety of technical innovations and program creation highlights. This year's gala also featured intangible cultural heritage projects including lanterns from all corners of the country that featured Chinese folk crafts as well as dance, singing and comedy performances.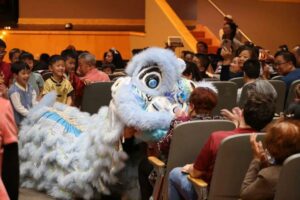 Orange County Sheriff Jerry Demings, a passionate supporter of the Chinese community, was invited to speak. He credits OCPA with organizing one of the largest Chinese New Year gatherings in Central Florida.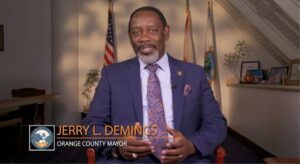 There were not only traditional Chinese dragon and lion dance performances, but also children's poetry recitation, Hanfu show and Chinese classical dance performances.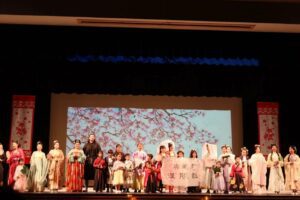 One of the most innovative shows was designed and directed byChristine Qu, with famous violinist Chris Chen, famous Chinese traditional instrument pipa player Ying Xiong and famous Dunhuang dancer Ziyao Rita Li from China Central Television. The show is a combination of ancient and modern Chinese and foreign, and is currently the most innovative form of expression in Florida.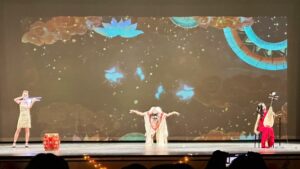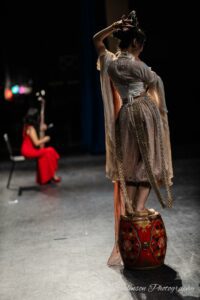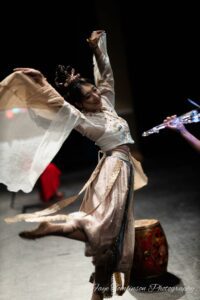 The audience is expecting more innovative acts to appear at next year's party.