According to analysts from MarketPlace, a brand and consulting agency, the next high-growth market for businesses contemplating experiential nutrition is functional food and beverages—the sweet spot of ingredients that satisfy consumer needs.
Tracy Landau, the founder and president of Marketplace Innovations LLC (MarketPlace), and Megan Hook, the director of the growth strategy for the company, shared research findings about how trends in food and beverage and supplement consumption are influenced by one another with the audience at SupplySide West 2022. Their information came from a consumer study on supplements conducted in 2022.
Design thinking is incorporated into everything we do, according to Landau.
High-growth opportunities
Functional foods are a high-opportunity area because they most closely match how humans perceive nutrition, according to one of their main results. For a variety of reasons, including supporting proactive and preventative health, filling nutritional gaps, and managing chronic health concerns, people are also looking to eat key nutrients.
Taking supplements and meeting people where they are will be the junction of the future, according to Landau. People want to ingest the nutrients and components they need throughout the day from a variety of sources, including foods, beverages, gels, pills, tablets, and capsules.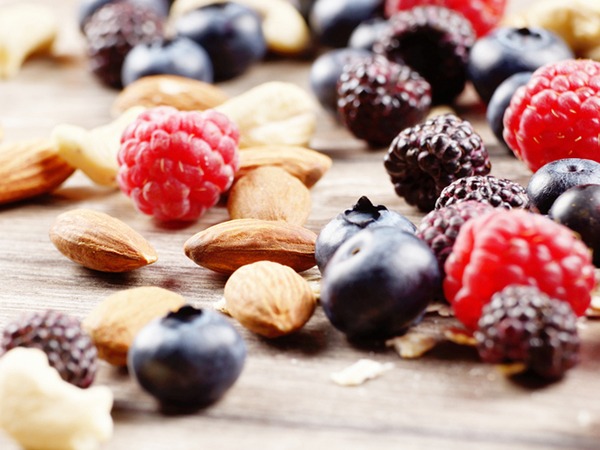 Consumers are interested in obtaining nutrients from unconventional sources, such as cookies, muffins, and decadent bits, according to MarketPlace.
According to Landau, users of supplements look for immune components as a minimum. Customers claimed to like goods with compounds that support immunity, such as vitamin C, vitamin E, zinc, turmeric, and other ingredients they often eat.
How consumers experience nutrition
85 percent of the customers polled indicated they learn about nutrition by looking up information on a particular need or component. By using ambassadors to produce instructional blogs and clinical study summaries, the sector might satisfy customer demand for knowledge.
Our social makeup affects how we eat. Consumer decisions and behavior are influenced by personal doctors, family members, friends, positive reviews, nutritional and health consultants, influencers, and up-and-coming athletes.
Additionally, the MarketPlace study revealed a correlation between supplements and major ingredient claims. Customers, for instance, want to see statements about crucial ingredients like 100% natural, high in protein, and plant-based. However, consumers also expect supplements like probiotics or a vitamin blend of B, C, and D to boost immunity.
What's next?
Among the top emerging-need states, this year was energy, hair, skin, nails, and heart health, which offered plenty of white space for companies. According to Hook, these locations mirror the worry and anxiety that customers have been feeling since Covid.
Companies can, for instance, respond to consumer worries about energy by providing items that do so proactively, including ready-to-mix shakes, functional wine/beer, sports drinks, or a functional cocktail.
In comparison to the general public, "Beauty From Within" (the category for hair, skin, and nails) reported the highest levels of anxiety/stress, sleep problems, and mental health issues.
Products that encourage calm, beauty, and sleep and are marketed at spas and other beauty-focused communities may present the potential for brands. This market favored "celebratory" food types such as ice cream, popsicles, candy bars, and smoothies. A green tea coconut ice cream containing biotin could be an example of a product.