There will be an increase in specialized experiences pushing people to push their travel adventures to the limit.
Ninety-six percent of Indian travelers look forward to experiencing "out of comfort zone" travel that challenges them to their boundaries.
People all over the world are feeling much more optimistic about traveling in 2023 compared to 2022, and despite some recent global unrest, more than 72% think that traveling will always be desirable.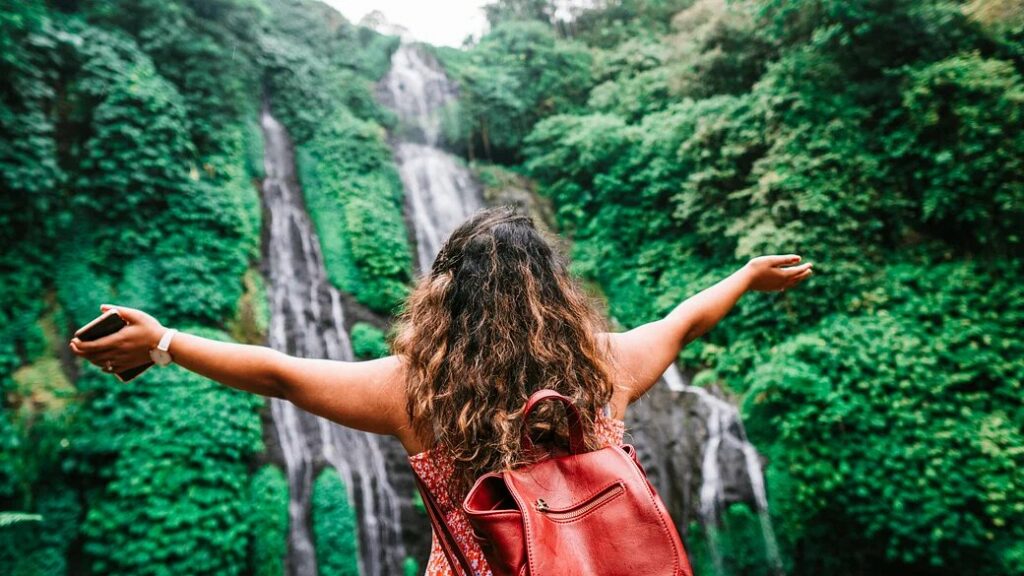 The mood is shifting from cautious optimism to courageous flexibility. 2023 will be about reimagining travel in novel ways amid the upheaval, as opposed to 2022 when travel made a triumphant comeback. Nothing will be off limits and everything will be on the menu because everyone will be attempting to strike the ideal balance in a contradictory environment.
To understand how travel would be reimagined in 2023, digital travel company Booking.com conducted extensive research with more than 24,000 travelers from 32 countries and territories, including India. The company came up with seven developing travel predictions.
People are finding themselves in a multi-directional tug-of-war, attempting to balance what is important to them with the demands of daily life, in a time of general upheaval when war, increased societal polarization, rising inflation, and urgent concerns about climate change are all continuing to radically change the world.
The travel forecasts for 2023 reflect this attitude and demonstrate how travelers' needs are changing in a variety of ways to stay up with the trends.
Preppers in Paradise: Going off-grid has never been more popular than it is now, so prepare to use your compasses, camouflaged cabins, and campfire food in 2023. To disconnect from reality, switch off, and experience life with only the necessities, 64% of Indian travelers like their travel experiences to have a more basic vibe.
They are continuously looking for "off-grid" style vacations. 70% of Indian travelers are eager to use their travels in 2023 as a chance to develop their survival abilities. Expect to see more eco-friendly, earthy hotels opening up to serve urbanite travelers looking for simplicity as well as hotels that provide advice on how to become more self-sufficient for Indian tourists.
Though 'off-grid' won't necessarily imply roughing it in 2023. Although 67% of Indian travelers believe that doing this entails forgoing comforts, there is a significant desire to combine the two, and 65% would only contemplate traveling "off-grid" if it could be combined with a more luxurious stay.
Virtual Voyagers: Trip will enter the ever-evolving 3D virtual world of the Metaverse in 2023, according to 70% of Indian travelers who said they will use virtual reality to inspire their travel plans in the following year.
The Metaverse will be more than a "try before you buy" experience because 61% of Indians are eager to go on a multi-day VR trip experience; instead, it will educate people and provide a gateway to endless adventure.
After being able to see them in the Metaverse via their online avatar, visitors will be more daring in their real-world travel decisions. Even if the Metaverse will provide a novel travel experience in the coming year, consumers will still buy tickets for their next vacation.
Delight in the Discomfort Zone: The globe is prepared to plunge headfirst into different cultures and novel experiences, whether it be bottled energy or a fresh start on life.
In 2023, 71 percent of Indian travelers want to undergo a complete culture shock, whether it is by visiting a place with entirely different cultural experiences and languages (63 percent) or by seeing lesser-known towns with undiscovered jewels (27%).
Forget about the traditional favorites; in 2023, Indian tourists will seek out uncommon vacations that astonish, amaze, and thrill them.
There will be an increase in specialized experiences pushing people to push their travel adventures to the limit.
Ninety-six percent of Indian travelers look forward to experiencing "out of comfort zone" travel that challenges them to their boundaries. Unsurprisingly, this "culture-shook" Indian traveler enjoys ignoring caution, with 46% planning to purchase a one-way ticket in 2023 and go where their instincts lead them.
Glamorising the Good ol' Days: People want to create escapism-inducing travel experiences, with 95% of travelers' top travel priorities in 2023 being nostalgic vacations that offer the excitement of reliving the good old days.
28 percent of Indian travelers seek out experiences that evoke (faux) emotive memories of days gone by, such as visiting landmarks or attractions featured in iconic retro films or choosing a bus as their primary mode of transportation to live the group spirit of school trips.
There is a desire to vanish into the romanticism of a pre-digital era, even among millennials and Gen-Zs who never experienced it.
Peace and Pleasure Pilgrimages: In 2023, travel is expected to advance the concept of "mind, body, and soul" wellbeing, adopting a wholly immersive, no-holds-barred strategy to find happiness that includes unconventional ways to experience it.
Seventy percent of Indian travelers seek to refocus their minds through meditation and mindfulness retreats, while 63% seek peace at a silent retreat and 59% are eager to take a health break that focuses on mental health, transformative health, or that helps with life milestones like menopause or pregnancy.
From Daily Grind to Great Company Escape: Employees are becoming more and more eager to protect vacation time for pure escapism, which is a radical departure from the "work from anywhere" policies that are now almost as widespread as yearly leave
. In 2023, 75% of Indians want their vacations to be completely free of work, and while 64% are not interested in working while traveling, they could contemplate reporting for duty during a company retreat or trip. As a result, business travel will resume in 2023.
Saving to Splurge: Indian travelers will continue to prioritize travel in 2023, but they will be more conscientious about how to maximize their travel budget and what comes first. Sixty-nine percent of Indian travelers will spend money on a holiday since it is still a top priority for them.
However, being frugal is important because nearly 75 percent of Indians continue to prioritize travel while looking for ways to get more for their money. Budget-conscious itinerary planning will be at its pinnacle in 2023 when travelers will prioritize value for money by taking advantage of discounts and loyalty programs, using offers and hacks, and traveling at strategically advantageous times.