After months of researching and planning, I finally decided to embark on an amazing journey through Indochina. I chose this region to explore because it has so much to offer in terms of culture, nature, history, and cuisine. My plan was to visit Vietnam, Laos, Cambodia, and Myanmar over the course of four weeks. To make sure that my trip ran as smoothly as possible, I booked the services of Indochina Treks Travel which had an impressive portfolio of tours throughout the region.
Having recently returned from a remarkable three-week tour of four amazing Indochina countries – Vietnam, Laos, Cambodia, and Myanmar, I feel inspired to document my journey and share my experiences. From incredible cuisine to breathtaking historical sites, Indochina Treks Travel provided me with an unforgettable adventure. Here's what I discovered during my exploration of this exciting region.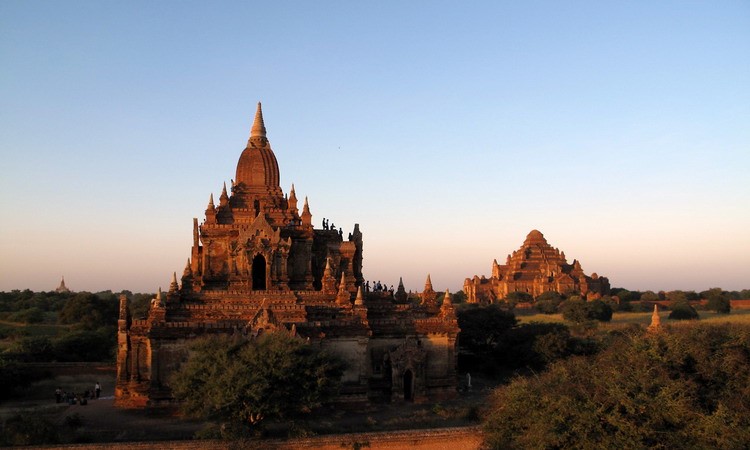 The first stop on our tour was Myanmar and were immediately mesmerized by its unique culture, rich history, and beautiful landscapes. From Yangon, we took the flight to Mandalay where we explored pagodas and took a cruise down the Ayeyarwady River and climbed up the Madalay hill to enjoy sunset view of the city. We visited local villages and learned about the local customs and culture. Then we drove through the stunning countryside to visit Bagan – a former ancient city with thousands of temples scattered across the plains, many of which were over 1,000 years old! We enjoyed a hot air balloon ride over the temple complex at sunrise and watched as the sun peeked through the clouds, illuminating the stunning golden stupas below.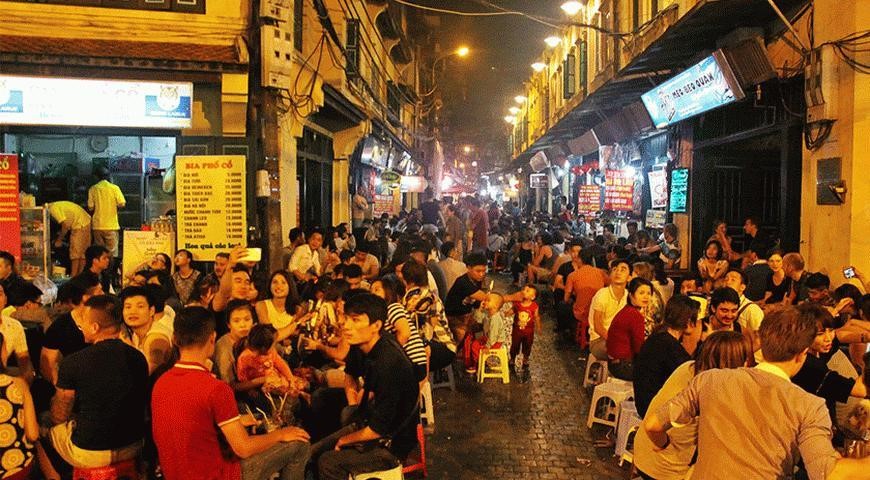 Then we visited Vietnam for over 1 week. We visited all the major attractions such as Hanoi's Old Quarter and Halong Bay, Ho Chi Minh City (Saigon) with its vibrant nightlife and Cu Chi tunnels, Mekong Delta with its stunning scenery and Da Nang for its beaches. We stayed in comfortable accommodations throughout our stay, including hotels in Hanoi, Saigon, and Da Nang as well as a Mekong river cruise trip, which allowed us to experience real Vietnamese hospitality. During our travels, we were lucky enough to take part in many activities, such as exploring floating markets by boat, enjoying traditional street food in Hanoi's old quarter, and learning about local culture from a knowledgeable guide.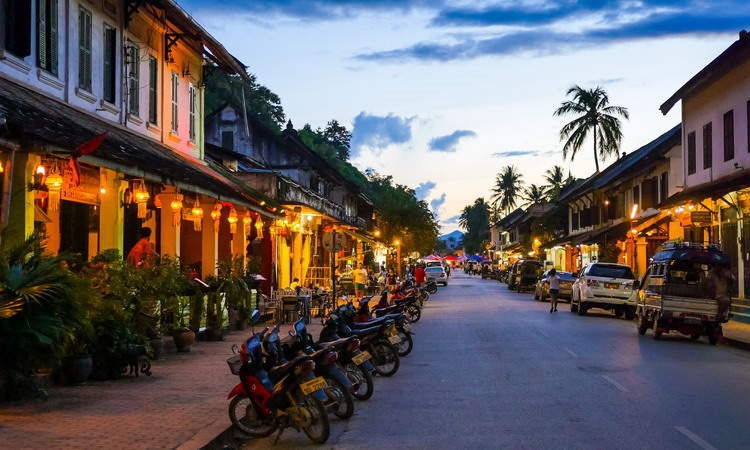 Next up was Laos, where we explored Vientiane – the capital city – before heading off on a two-day trek through Kuang Si Waterfall National Park, which included camping by a beautiful lake surrounded by mountains. We also took a tuk-tuk ride around Luang Prabang, taking in the stunning architecture, before stopping off for lunch at one of the best traditional Lao restaurants there! All meals were included during our stay here which made it so easy for us not to have to worry about food or finding somewhere suitable for lunch each day. The accommodation here was luxurious compared to what we had seen in Vietnam, with air-conditioned rooms overlooking tranquil views – perfect.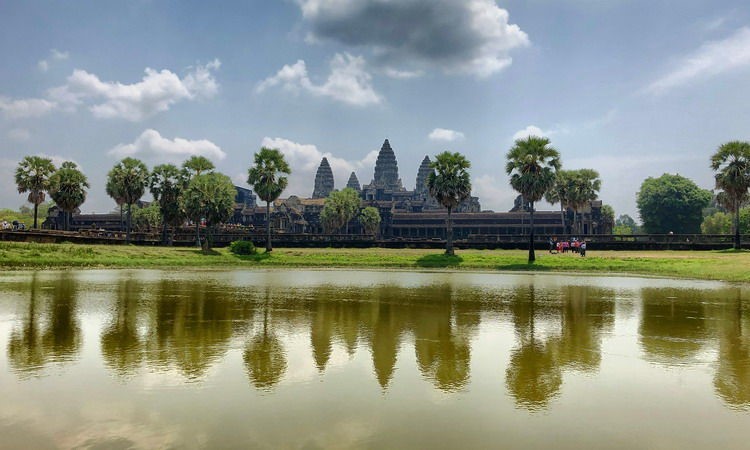 We then took our flight to Cambodia – our last destination. Beginning with Siem Reap, where we visited some ancient temples, including Angkor Wat – undoubtedly one of my most memorable experiences from this trip! After this, we traveled down south, exploring Phnom Penh's Royal Palace architecture before visiting Koh Rong Island for for some well-deserved rest & relaxation. Here we spent time eating delicious seafood whilst admiring breathtaking sunsets over paradise-like waters before heading home after four magical weeks abroad!
Throughout my entire journey, I felt safe & secure thanks to Kelvin Do at Indochina Treks Travel, who organized everything so perfectly from start to finish – from airport transfers upon arrival/departure to share their knowledge about local customs & traditions along the way. He provided us with five-star service throughout, including English-speaking guides who kindly answered any questions that I had, no matter how big or small they were!
Discovering the Cuisine of Indochina
One of the most memorable parts of my trip was sampling local dishes from each country. Vietnamese Pho, Cambodian fish amok, Myanmar's tea leaf salad, and Laotian laap were some of my favorite dishes. With the help of my traveling companions, I was able to try unique flavors that I wouldn't have been exposed to without guidance from knowledgeable locals and experienced guides.
Exploring Historical Sites Throughout the Region
During our tour, we had an opportunity to visit some incredible ancient monuments and sites, including Angkor Wat in Cambodia; Vat Phou in Laos; Halong Bay in Vietnam; and Bagan in Myanmar. Each one offered rich cultural insights as well as spectacular views that would stay with me forever.
Exemplary Services by Indochina Treks Travel
Throughout our entire itinerary, we enjoyed timely transportation services provided by our local guides who took care of all logistical requirements while providing meaningful background commentary on every destination we visited. At every pit stop, there were plenty of interesting activities planned — kayaking in Halong bay in Vietnam; taking a tuk-tuk ride among the temples at Angkor Wat and Bagan, or cruising the lower Mekong River Delta – just to name a few.
Comfortably Accommodations for Every Need
During our four weeks on tour, we stayed at spacious hotels, boutique bed & breakfasts, luxurious resorts, and comfortable private cruises located throughout each state we visited – all chosen with great care by Indochina Treks Travel's team. Our accommodations made us feel relaxed after long days traveling from one place to another so that we could enjoy every second of our time exploring each country without having to worry about being tired or uncomfortable during our stays away from home.
Highly Recommended for Any Trip To Indochina
In conclusion, I highly recommend making a trip out to this wonderful part of Southeast Asia with Indochina Treks Travel! You'll get access to expert guidance while visiting some truly magical places that you won't find anywhere else around the world! From delicious foods to unforgettable destinations – this is a journey worth taking!
Indochina Treks Travel made my journey through Indochina an amazing experience. They offered superb customer service, comprehensive tour packages, and comfortable accommodations during each stay. I highly recommend them for any trip to Indochina! Thank you, Indochina Treks Travel, for making this journey so unforgettable!
Final Thoughts
Overall, my journey through Indochina was unforgettable. From exploring ancient temples to tasting regional dishes and participating in activities highlighting each country's culture, I had an incredible experience thanks to the impeccable services provided by Indochina Treks Travel. Now when I look back at my photos from this trip, I am reminded of the amazing places I visited and the people I met along the way.