Are you a trekking enthusiast seeking the ultimate adventure experience? Look no further than Mosaic Adventure, the pioneers of active outdoor adventure in Nepal. With their expert team members and a passion for exploration, Mosaic Adventure is dedicated to providing you with an extraordinary journey that will ignite your sense of adventure and leave you with memories to cherish.
Established in 2009, Mosaic Adventure has built a solid reputation for excellence in the travel industry. Each member of their team boasts a minimum of eight years of experience, ensuring that you are in the hands of seasoned professionals who understand the intricacies of adventure travel. From the moment you contact Mosaic Adventure, their knowledgeable travel agents will guide you through every step of the planning process, ensuring a seamless and stress-free experience.
At Mosaic Adventure, the primary focus is on adventure travel, catering to the needs and desires of thrill-seekers and nature enthusiasts. The agency offers a range of popular travel destinations and packages that showcase the stunning beauty of Nepal. Embark on the iconic Everest Base Camp Trek and experience the breathtaking vistas of the Himalayas. Or venture off the beaten path with the Manaslu Circuit Trek, a remote and challenging trek that rewards you with unspoiled natural beauty. For those looking for a shorter adventure, the Langtang Valley Trek provides a perfect blend of natural wonders and cultural immersion.
What truly sets Mosaic Adventure apart is its team of expert members. Their tour guides are not just knowledgeable about the trails and routes; they are passionate adventurers themselves. With their extensive experience and deep connection to the region, they can offer valuable insights, ensuring that every moment of your journey is filled with wonder and excitement. From sharing fascinating stories about the local culture to providing tips for acclimatization, Mosaic Adventure's guides are there to make your adventure truly unforgettable.
Mosaic Adventure's commitment to excellence has been recognized with the Certificate of Excellence Award by TripAdvisor, a testament to its dedication to customer satisfaction. Travelers can find a wealth of customer testimonials and success stories on TripAdvisor, highlighting the exceptional service and transformative experiences provided by Mosaic Adventure.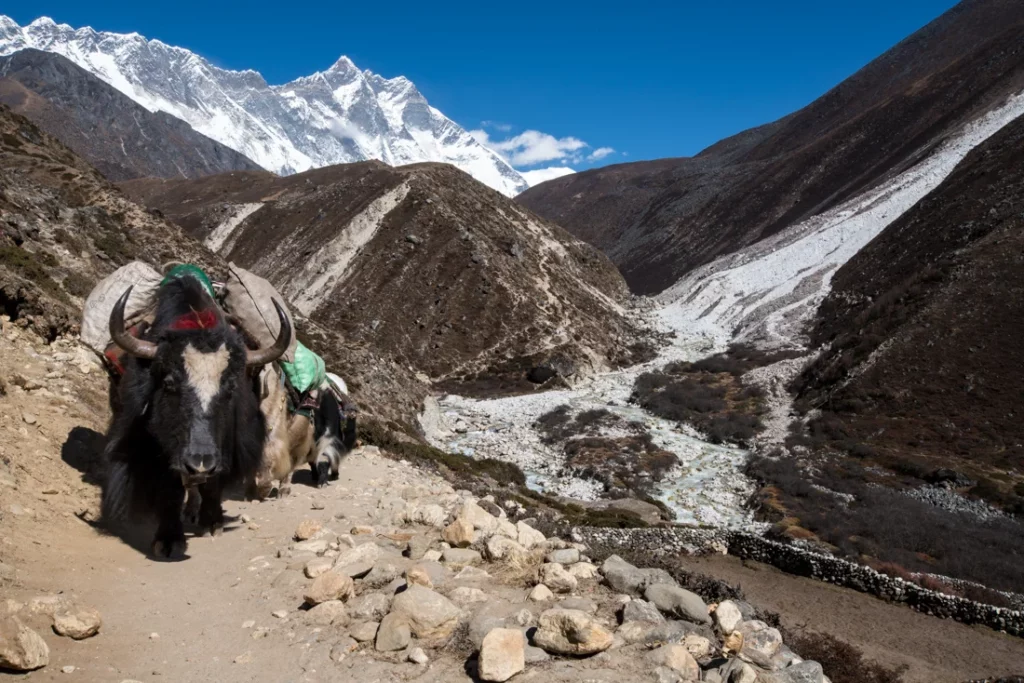 As a responsible tour operator, Mosaic Adventure is committed to sustainable and eco-friendly practices. They are proud members of the Adventure Travel Trade Association, the Trekking Agencies Association of Nepal, and the International Eco-Tourism Society. By adhering to strict ethical guidelines and supporting local communities, Mosaic Adventure ensures that its adventures have a positive impact on both the environment and the people of Nepal.
While there are currently no special promotions or discounts available, Mosaic Adventure's main focus remains on delivering exceptional service and providing life-changing adventures. Their dedication to personalized attention, expert guidance, and commitment to sustainable practices makes them the ideal choice for adventure seekers who value quality and authenticity.
Unleash your adventurous spirit with Mosaic Adventure's expert team and embark on a journey that will take you to the heart of Nepal's natural wonders. Whether you're an experienced trekker or a first-time adventurer, Mosaic Adventure will create a tailored experience that matches your desires and exceeds your expectations. Trust in their expertise, embrace the thrill of the unknown, and discover the true essence of adventure with Mosaic Adventure.