In the United States, Oprah is a well-liked personality.
Oprah Winfrey, a TV broadcaster, author, and millionaire American, makes $300 million a year from her various media businesses.
Growing up was difficult for Oprah. She was abused, raised in poverty, and had the talent to rise above her precarious position to become an American billionaire.
Her real name, according to Mrs. Winfrey, was Orpah, after a biblical character.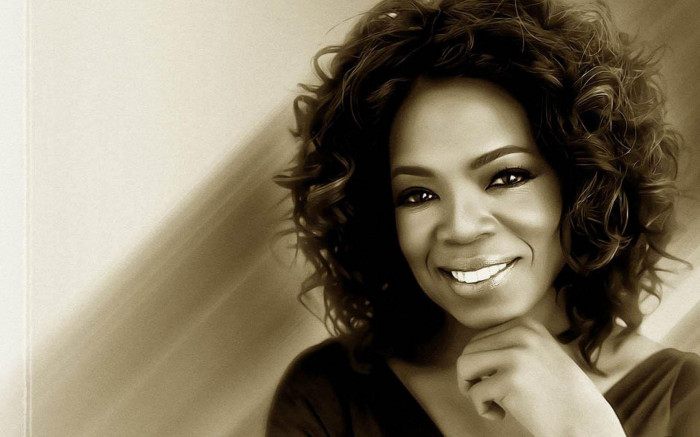 Oprah's early years
In 1954, Oprah Winfrey was born in Mississippi. At a very young age, she moved in with her grandma. While rearing Oprah, her family was in an extremely precarious situation.
Oprah fled her father's harsh home in Vernon, Nashville, when she was 13 years old. She became pregnant as a teen and gave birth prematurely, losing the kid.
When she was 17 years old, she took first place in the Miss Black Beauty Tennessee pageant competition. She then got a part-time job at a black radio station while still in high school.
the first steps needed to become a mogul
At age 19, Oprah Winfrey dropped out of Tennessee State University to focus on her television career. She became the station's youngest anchor as well as the "first black female news anchor at WLAC-TV in Nashville."
Her debut TV appearances were a blast. She outperformed nationally syndicated Phil Donahue as a local market anchor. Oprah signed her first $1 million deal and hosted her own 30-minute morning talk programme on ABC in Chicago in 1984.
The Oprah Winfrey Show, a one-hour, nationally televised programme where Oprah discussed health, society, and charity, debuted in 1986.
Oprah amassed a fortune.
Oprah founded HARPO Productions and produced for herself after unsuccessful negotiations with her agent and King World/ABC, which led to the creation of a billionaire empire.
Over time, Oprah worked with ABC to arrange projects like TV show launches, books, magazine appearances, and productions.
The wealth of Oprah Winfrey
Oprah's net worth is $3.5 billion, according to Celebrity Net Worth.
https://www.instagram.com/oprahdaily/?utm_source=ig_embed&ig_rid=470da379-808b-4ac3-8a73-90039b3a5915