Thanksgiving celebrations in the United States will bring together a lot of families (November 24).
However, it seems that Philadelphia-born musician Meek Mill does not appreciate the Thursday holiday.
Someone on Twitter asked Meek to share his Thanksgiving plans earlier this week. The 35-year-old rapper replied by bringing up how European colonizers treated Native Americans.
"Thanksgiving [is] fake… The Pilgrims killed the Indians. I still remember them books from school, horrible. I got Indian friends… My family might link up!" tweeted Meek Mill on November 21.
Meek Mill Explains His Point With the Help of a YelloPain Song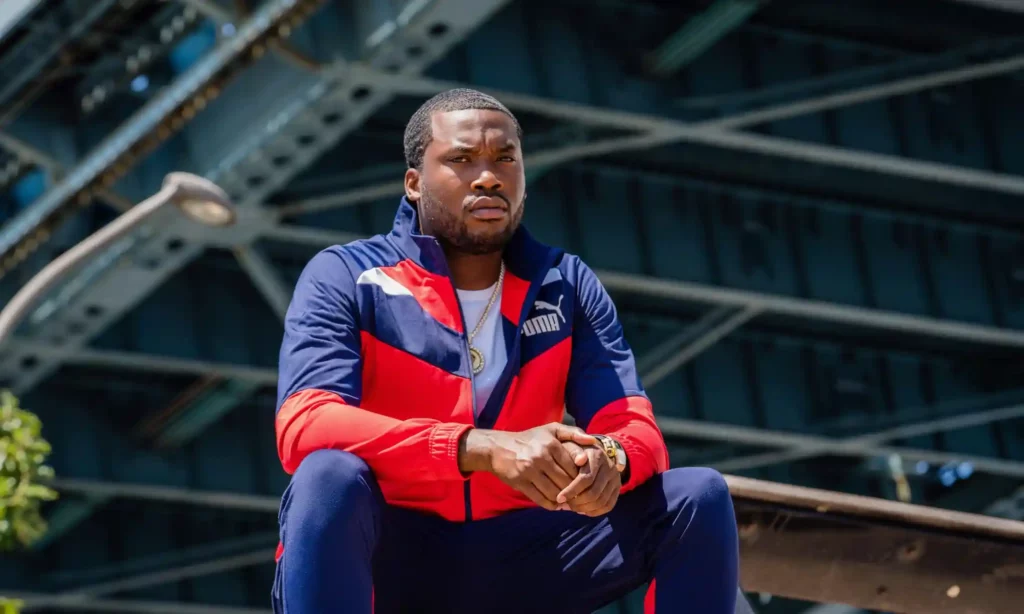 It appears that several social media users were offended by Meek Mill's remarks. On Tuesday, he went to Twitter to clarify on his previous remarks regarding Thanksgiving. In an Instagram post regarding YelloPain's "Happy Thanksgiving (How Dare We Celebrate Thanksgiving)," Meek included a link.
This song does not describe Pilgrims and Indians coming together and sharing a feast. In the song, YelloPain raps, "This is about millions of Indians being murdered and communities burning and bleeding for no reason. This is about making all of my African ancestors happy and acting like we aren't disgusted.
Since it debuted on November 24, 2021, YelloPain's "Happy Thanksgiving" music video has had over 1.1 million YouTube views. Other well-liked videos from the Ohio native, including "Graduation" and "Last Time," are also available on the website.
Meek is interested in the financial status of his critics this week
This is what I was trying to express about Thanksgiving, Meek Mill said in a tweet about YelloPain. They don't even celebrate that s###, lol, as I just discovered while I was with several Englishmen. I never considered whether they did as well.
Another Twitter user effectively noted that English citizens would not observe American Thanksgiving by tweeting a statement from Meek. The Flamerz 5 mixtape maker retaliated by highlighting his own fortune.
"Why you so passionate about my thoughts… you get any money this week? Are you eating off your education. Who are you and why you on my d#%k like this? lol. I be crushing this life. Chill bro, I feed families trees you not on my level… This the vibes now [the f###] lol goofy," tweeted Meek.