Dior debuted its Men's Fall 2023 collection on an autumn evening in Giza. The background showed the sun setting behind the Great Pyramids.
It reflects the sky, the landscape, and the passage of time. Reflecting the palette of the desert, Creative Director Kim Jones' collection features a gradient of grays from day to night, filtered with hints of fiery sunsets in between.
Behind the looks are the principles and rigor of past and present men's ateliers in the fashion house's archives, with a clear focus on tailoring.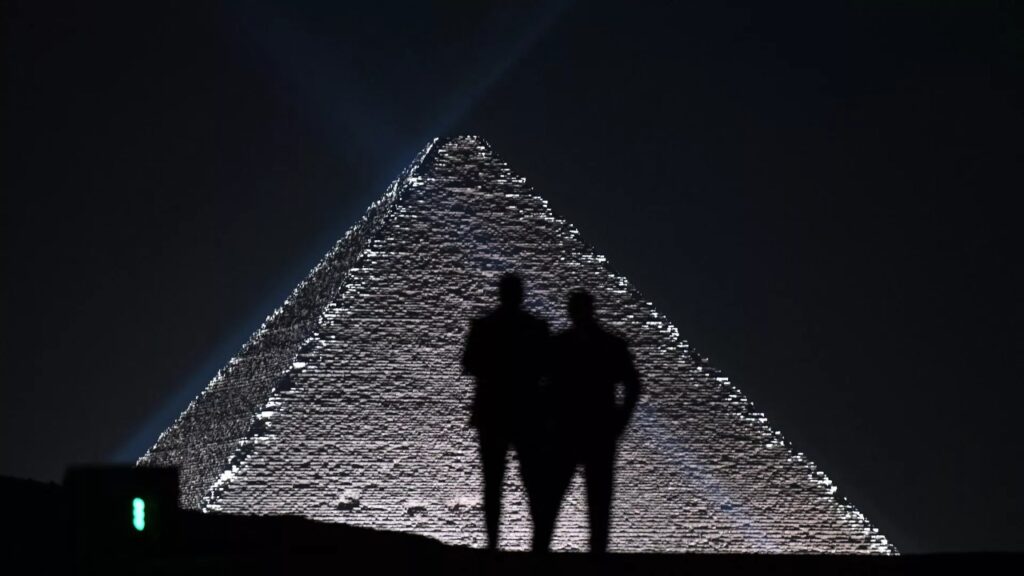 The collection takes lessons from the past and applies them to the present and future, transforming the feminine into the masculine by tailoring and blending couture finishes and technical practicality into luxurious outerwear. Archival embroidery turns into a futuristic arsenal, and leather goods reinterpret luxury into brand-new organic uses.
Ease and fluidity are key, with a foundation in traditional savoir-faire combined with excellence in contemporary, technical know-how, from the new, crin-like wool demi-kilts that were inspired by the bias pleated skirt of a Dior dress from the 1950s called Bonne Fortune to the purposeful technical jacquard transparencies that reveal rigorous underpinnings in tailoring and outerwear.
The newest men's collection from Dior emphasises that comfort and practicality will always be our ultimate luxury while also conveying the idea that the future is already here and happening right now.