Amid a harsh crypto winter where demand for digital collectibles completely disappeared, a new service provides a solution to offset losses from NFTs.
Non-fungible tokens (NFTs) were questioned as to whether they were a "fad or the future of art" by Washington DC's Hirshhorn art museum, which is the city's foremost institution for contemporary art, just a year ago. After a year, it appears that "tax write-off" was the best course of action.
Not only did investor apprehension, rising interest rates, inflation, and scandals destroy the value of cryptocurrencies this year, but the cartoonish art cousin of cryptocurrencies, the NFT—an electronic tag that verifies the authenticity of digital collectibles—also ran afoul of reality.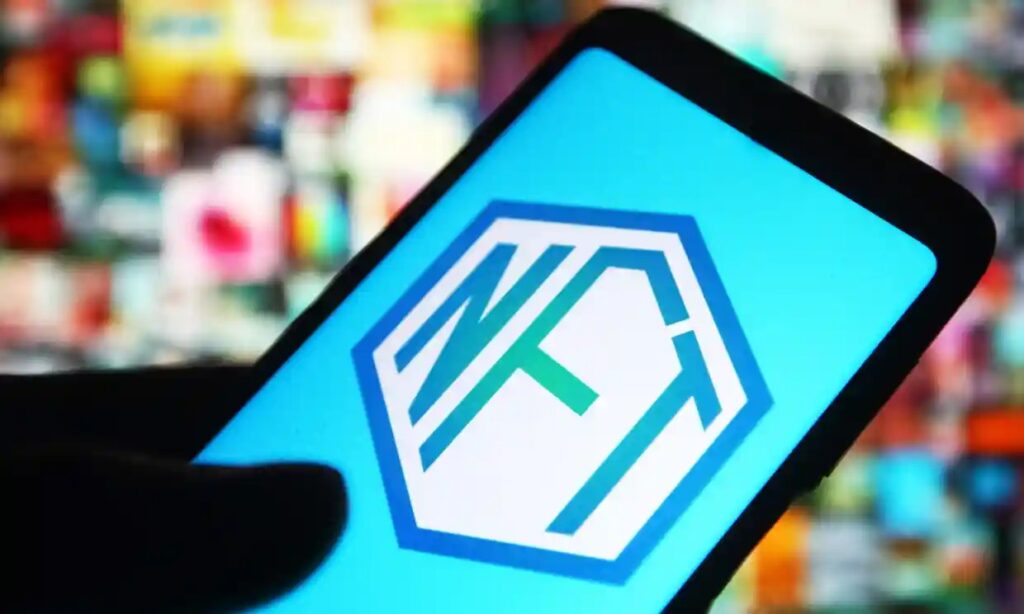 A digital collage by Beeple artist NFT was auctioned by Christie's for approximately $70 million (£58 million) in March 2021. Pop singer Justin Bieber purchased a "Bored Ape" NFT, a graphic of, well, a bored ape, in January for $1.29 million (£1 million). Everyone participated in the game, including former first lady Melania Trump and Michael Jordan.
Now, alongside the broader cryptocurrency market, demand for NFTs is so low that it makes sense to sell once-valuable "digital collectibles" for tax losses to offset income tax claims. A market has emerged specifically for the collectors you are considering.
The recently launched service Unsellable aims to help collectors do just that. Think of it as a fire sale of assets.
"Every asset class has losers, but not only did many of the NFTs we invested in fall sharply, but they were also now completely worthless, illiquid, and unsellable." It's written on the service's website.
Unsellable, which states it is "building the world's largest collection of worthless NFTs," purchases the underlying tokens for a fraction of the original price and issues official receipts for tax purposes. increase. Unsellable launched a month ago and currently has 5,000 NFTs, with founder Skyler Hallgren expecting that number to grow to 15,000 by the end of the month. "They are interesting relics from the days when they were on the market," he said. But he predicts that NFTs "will probably remain worthless."
"We realized there were practical issues that were blocking a lot of our resources. By buying up worthless NFTs and allowing them to enjoy the loss, we were able to create a lot of value for people," said Hallgren.
"For some people, the amount they paid for an NFT was pretty big, and they bought it for a penny, so the depreciation they can take is pretty big."
It's easy to see why a buyer would be interested in selling for a fraction of his original investment. The demand for digital certificates of ownership underlying NFTs is gone. Between January 2022 and March, more than US$19 billion (£16 billion) was spent on his NFT. Since then, his monthly spending has dropped by 87%, according to blockchain analytics firm Chainalysis.
With spending just $442m (£368m) in November, his number of active NFT traders is down about two-thirds from his peak a year ago. On 16 January 2022, 144,000 NFTs were sold for $142 million (£118 million), according to Nonfungible.com's Market Tracker. This Wednesday it had 17,000 sales at $28,000 (£23,294).
His most traded collection of NFTs are images of the Bored Ape Yacht Club (BAYC) like Bieber bought. Each Bored Ape image shows a unique combination of 170 possible features, including facial expressions, headgear, and clothing. "All monkeys are dope, but some monkeys are rarer than others," the company says.
A class action complaint was recently filed against Yuga Labs, the business behind Bored Ape, alleging that it had exaggerated the worth of its intangible products. Celebrities like Justin Bieber, Paris Hilton, Madonna, Jimmy Fallon, and Kevin Hart were named as co-defendants in the lawsuit as well as former NFT evangelists.
The case, filed on December 8 in a district court in California, said that the defendants' promotional effort "was extraordinarily successful, generating billions of dollars in sales and re-sales."
"Fabricated celebrity endorsements and misleading promotions regarding the launch of the entire BAYC ecosystem – the so-called Other Side Metaverse".Able to artificially inflate interest rates and prices of BAYC NFTs during the relevant period, resulting in, investors ended up buying these loss-making assets at significantly inflated prices. "
The NFT market is a far cry from what it will be like in October 2021 when his digital artist Mike Winkelmann, known as Beeple, sells his work at his Christie's and is "in the top three most valuable artists alive." increase.
Last week, Winkelmann was optimistic about the Internet's place in art production, but admitted:
"The market is a bit disappointing right now. Do you think it's going to get back to where it was? I don't know…I think it's going uphill from here."
And former celebrities and US presidents agree. Earlier this month, Donald Trump launched a collection of digital collectibles depicting him as an astronaut, cowboy, superhero, and more. It sold out in less than a day.